Communities surrounding Cirebon Coal Fired Power Plant (PLTU) also consist of fishermen whose livelihoods really depend on the maritime products. There are 4 coastal villages (Waruduwur, Bandengan, Mundu & Citemu) adjacent to the PLTU. This territory is under the surveillance of The Directorate of Sea Water & Air Police of West Java Province (as one of PLTU's stake holder) that have been fostering, capacity building, servicing, protection and developing those fishermen.
To date, most of these communication forums established by the Sea Water & Air Police of West Java Province were neither concentrated nor were they well coordinated by the stakeholders. PLTU notices the importance of having a good coordination/communication among the stakeholders. To facilitate and create a conducive and effective communication, and to accommodate the aspirations from the local community – mainly from those 4 villages – the company worked together with the Sea Water & Air Police of West Java Province and this coastal community to build a "Secretariat for Littoral Community Forum and Integrated Service Post". The groundbreaking took place on 28 April 2015 in Bandengan Village. The 100-square meters building will be the center for communication and information for the fishermen from those 4 villages. The secretariat will also be used as a workshop center for fishing and sailing safety education and equipment inspection, especially during rainy season, and can be developed as a fisherman union center in the future.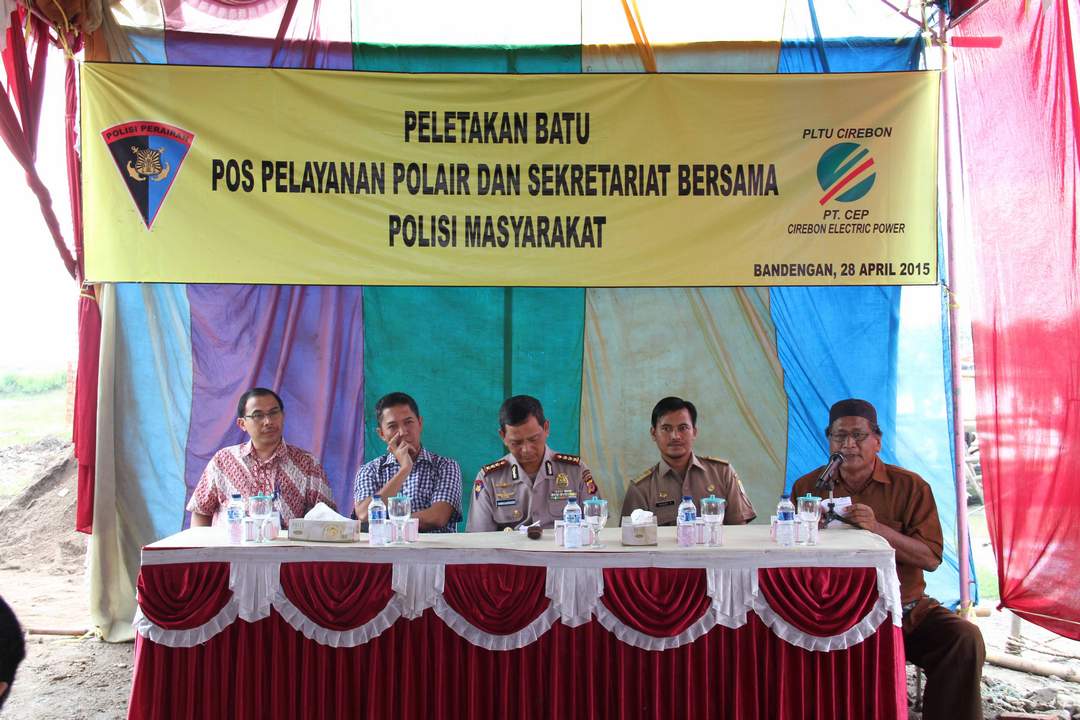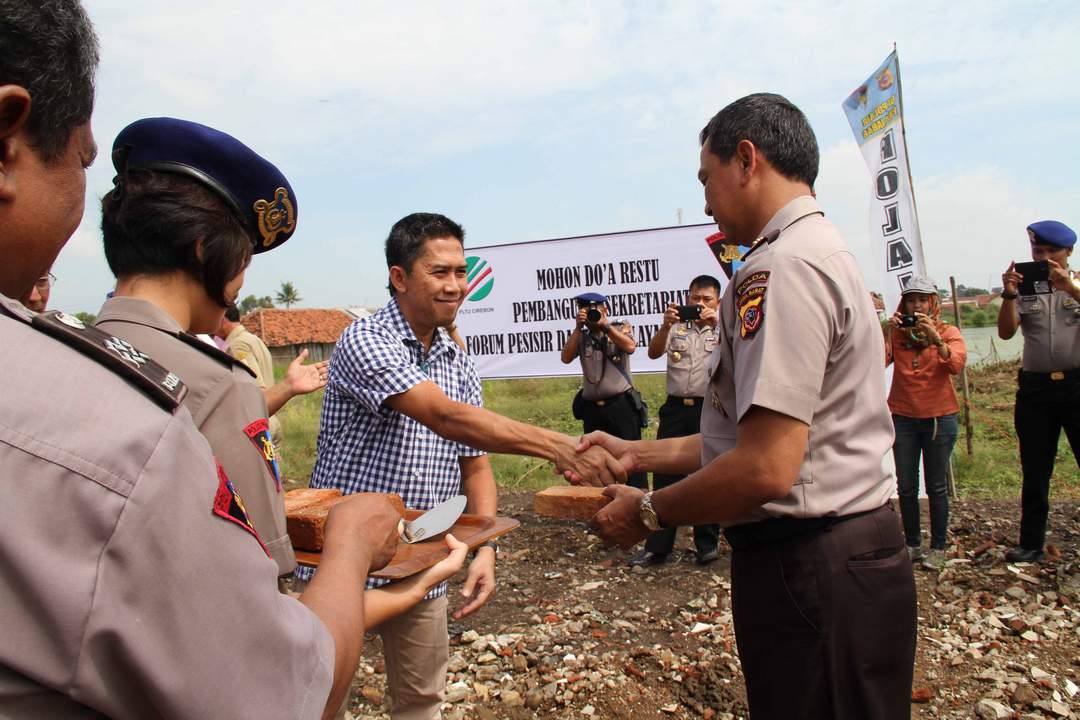 Apart from cultivating a good rapport and relationship between the fishing community, Sea Water & Air Police of West Java Province and PLTU, this program is also part of the infrastructure for the economic community development where the fishermen can have discussions and workshops for alternative skills to support their livelihood, especially during rainy season. Within a year, normally there are 4 (four) months where fishermen have a difficult time fishing due to severe weather conditions. In this forum, all aspirations, ideas, and issues can be addressed and discussed in one place with assistance from academics, maritime experts, and related stakeholders. One of the ways of doing this is by working together with the Fishermen Economic Community System that was previously initiated last year by PLTU in collaboration with the Institute of Research and Community Services (LPPM), Tujuh Belas Agustus University (UNTAG) in Cirebon to develop the alternative income for fishermen's economic sustainability.