As part of Community Development Program, particularly in education sector, PLTU Cirebon once again delivered scholarships for outstanding students on 09 and 10 March, 2015. Pursuant to its mission of social responsibility (CSR) especially in the field of education, is to give contribution to the local community and assist government programs in empowering communities to improve the quality of human resources, especially people around the surrounded plant and cirebon community at large scale.
The main target of this scholarship program is to aim top 10 best student from elementary school (and equivalent), from grade 1 until grade 6. This program has been running for the past 3 years. Unlike previous years, this year the company increases up to 20 schools (previously only 12 schools), therefore total number of students who receive scholarships are 1190 students (previously only 560 students).
Scholarships were distributed in 3 subdistricts area (Astanajapura, Mundu and Pangenan) and spread in 8 villages (Mundu, Bandengan, Citemu, Waruduwur, Kanci Kulon, Kanci, Astanamukti and Pangarengan).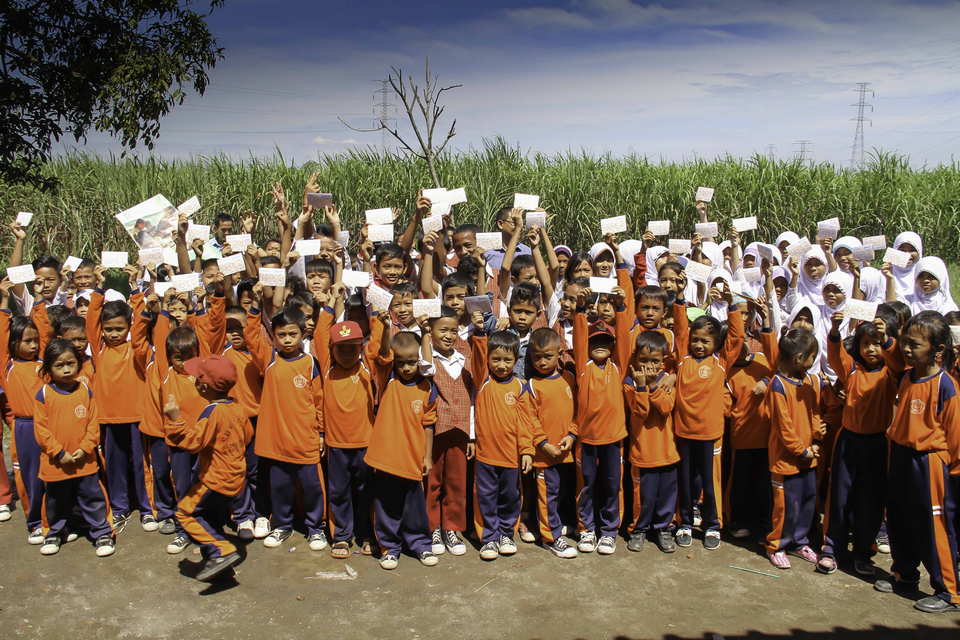 PLTU Cirebon realizes that the scholarship program can build student's motivation to learn, encourage high learning to become achievers, competitive spirit and teach the students that good performance will also be appreciated by the environment and society. Therefore, with the increasing number of outstanding students given, will further improve the quality of student to contribute the best goal in their field of education.
In this 2014/2015 semester, PLTU Cirebon also engages the participation from other stakeholders, among others the village forum, community leaders, prominent figures, school committees, head of village and don't want left behind students from several universities are also involved in providing scholarships to their juniors.
For 2014/2015 school year period, PLTU Cirebon provides scholarships in the form of bank's saving account worth IDR. 200,000 / students. In addition to be used to meet the needs of students for school, students are also trained and motivated for saving habit at earlier stage to save some of the results they have achieved, and can be used again in the future to support their education.